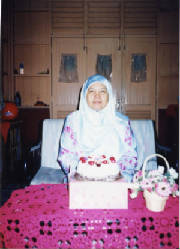 My mother
Here I might describe my mother,my mother's name is Kamsiah binti Kassim.She was born on 20 May 1954 at Gombak Selangor.She work as a teacher at SJK(c)Chong Hwa Setapak Kuala Lumpur.At a free time she like reading magazine like 'family and mother'.This picture was taken in my home.

My father
Here I might describe my father,my father's name is Mohamad Samsi bin Amri.He was born on 19 November 1954 at Kampung Gajah Perak.He works as a mechanic at Glenmarie Shah Alam Selangor.At a free time,he likes to write dairy,read newspaper and like archery sport.This picture was taken in my home.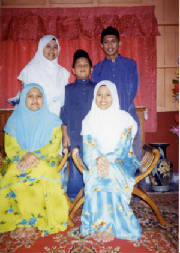 My siblings
Here I might write about my siblings.I have two sister,my first sister name is Irma.Now she works as a food technology officer.My second sister name is Irmy she is studying at University of Tenaga Nasional.My younger sister name is Irza.She is studying at Sekolah Menengah Teknik Muadzam Shah Pahang and my younger brother name is Muhammad Fikri.He is studying at Sekolah Kebangsaan Gombak Setia.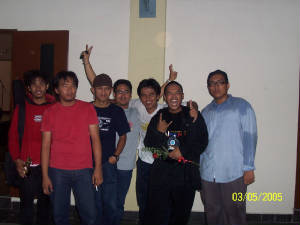 My friends
This is my friend after 'battle of the bands' at my college.